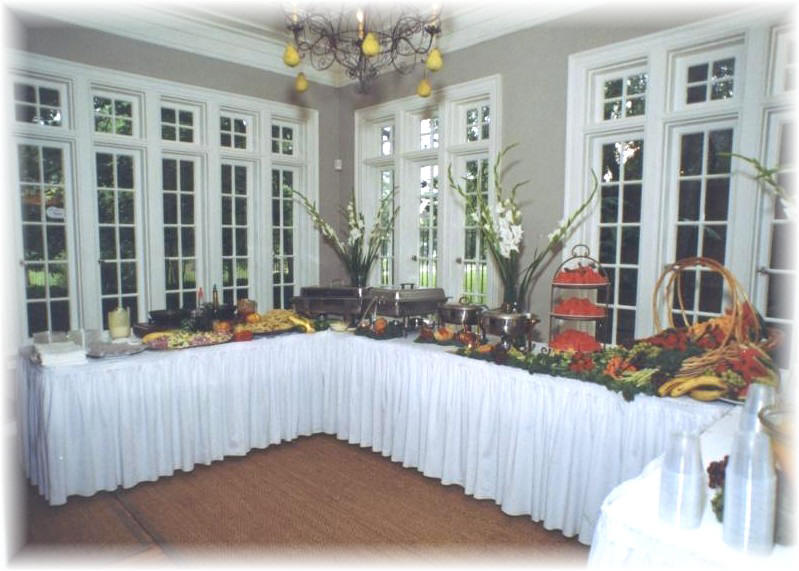 The Groovey Grill Mansion has the experience & ability to professionally cater virtually any size party or event.
The selection of your menu is an important part in the planning of your event. Our culinary staff continues to create innovative menus to meet the needs of your occasion. At your next party, why not treat your guests to a gourmet selection of delicious entrees, appetizers, and desserts. We can tailor a variety of menus to fit your specific needs!
The Groovey Grill Mansion provides full service catering with a fully equipped and licensed kitchen staff along with professional uniformed wait staff during your event.